I love Fridays because it means I can link up with both Doodlebugs Teaching and Teaching Blog Addict (last week I was randomly picked as the featured freebie! Ahh I couldn't believe it!)
Here we go!
Tracee Orman (THE Tracee Orman) commented on my "
What I bought
" blog post from Wednesday. I wrote about buying three of her resources so that must be what brought here here :)
Still, I was starstruck. She has such incredible resources and knowledge of literacy instruction. And...she is following me! I even took a screenshot because it made me day :)
Yes, I am kind of a dork...
These printed, laminated, cut, and bound "Story Elements Question Fans" (Runde's Room) make me SO happy. It was easy enough to do during a few Parks and Rec episodes :)
The Plot fan is really going to come in handy during my first unit.
I'm thinking of using these as a "must do" (I will also have "may do's" for early finishers) during workshop time. They are easy to differentiate for my different groups.
Does anyone else use these? I'd love to hear how!
I move in 8 DAYS! The process of moving to my own apartment and setting up my very first classroom is both extremely excited and overwhelming. I am thankful for all of it but oh, man there is a lot to do!
Want a few sneak peeks?
Here is my classroom library and an apartment project in-process (stay tuned for Made it Monday to see the little spray paint party I had :)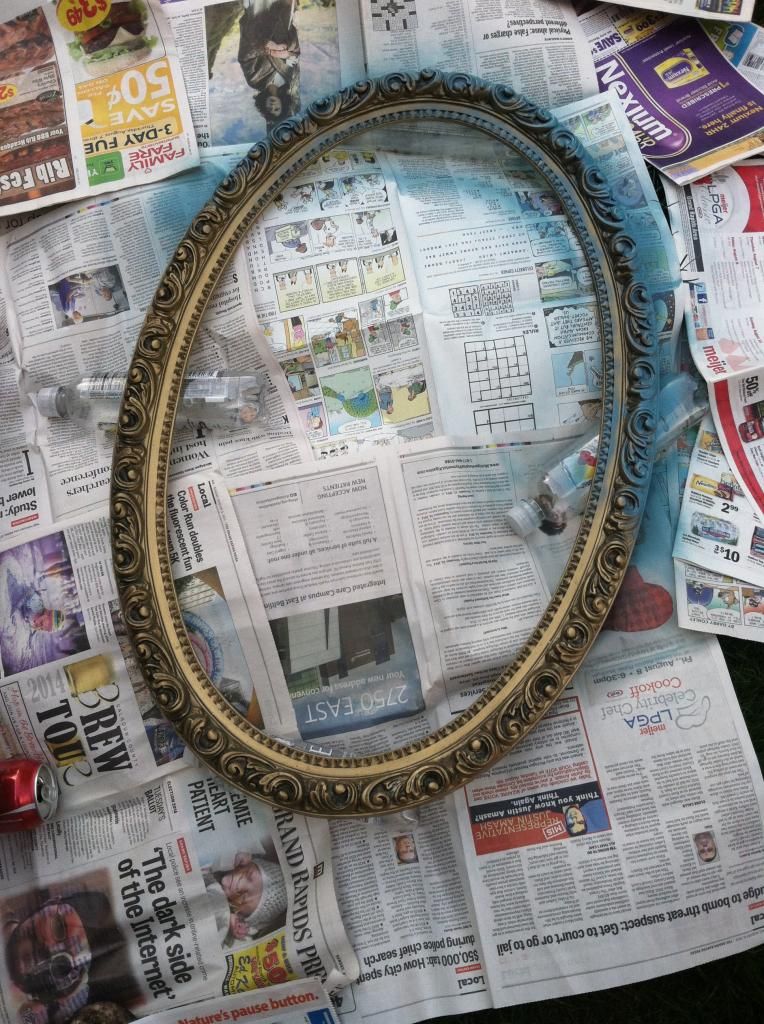 (I almost forgot to take a before picture! Yikes!)
So. I found out that get to design my own curriculum for my Creative Writing elective. The freedom and choice I have is AWESOME but also - whoa, so many decisions to make!
So I am asking you, dear readers of this small blog...have any of you ever taught a creative writing elective before? With the trimester format, it will be about 12 weeks long. I have some ideas rattling around but and guidance would be forever appreciated :)
With moving to a new apartment and classroom, I knew that I needed a space to keep track of things outside of school...so I made a little "Weekly Schedule" page. This schedule helps me to see the big picture and keeps me accountable
If you think it's something that would work for you, I would love for you to download this Freebie from my
TpT store
!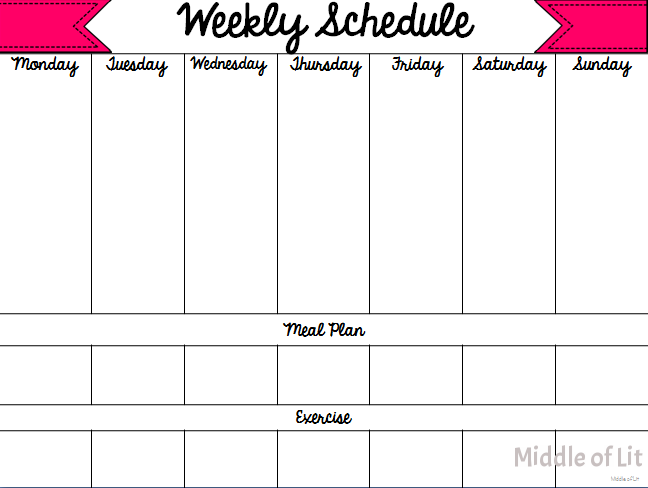 There are a few ways to use this. Either use my template as-is, or use the blank template to write in your own labels. I put mine in a page protector and used a vis-a-vis marker.
(Okay, I'll be honest...I made my schedule look "prettier" before I took a picture, so this isn't completely realistic. But only exercising once this week is...oops...at least I was honest about that!)
You could also print these out and write on it however you wish...a Flair pen would be lovely...
Let me know if this helps you! That would make my day :)