I am having so much fun creating products; I decided to make another version of my middle school genre posters! I realize that the neon theme is not for everyone, so I made a simple black & white version to coordinate with any classroom. So, here's my first Monday Made It...
Click on the picture to view these on TpT
Now, does laminating count as "making" something? I hope so :)
Last night my Mom and I both worked in her classroom - she was setting up for summer school and I was laminating up a storm.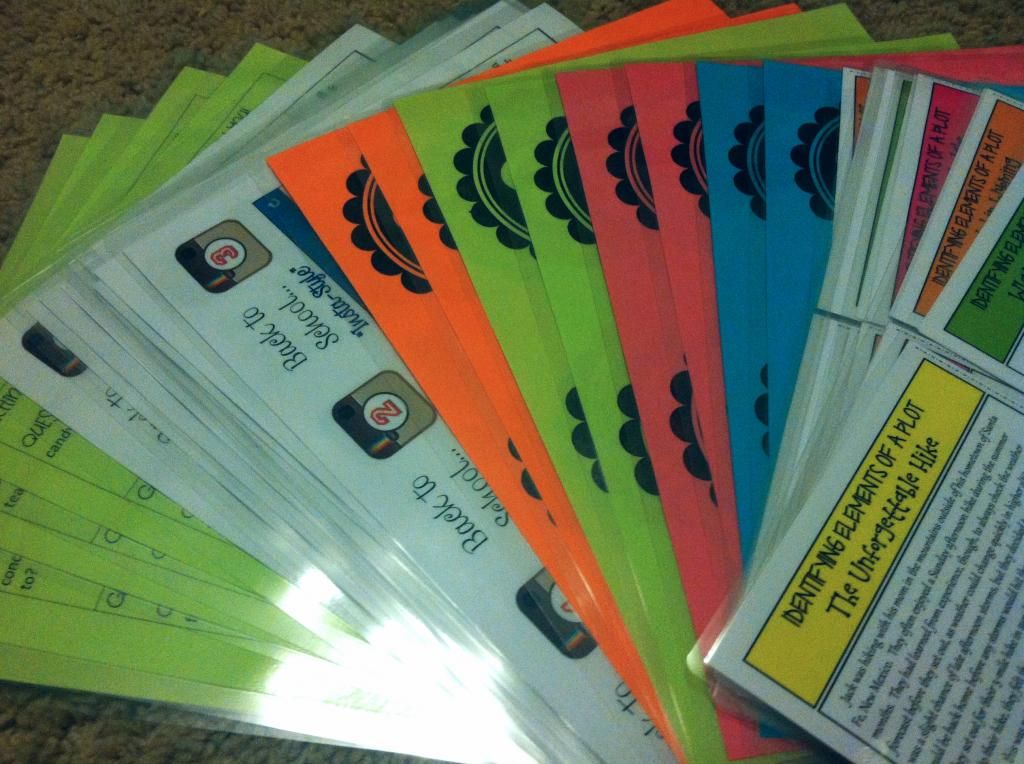 So shiny! So beautiful! So durable!
I'll link to the products I laminated tomorrow..."What I Laminated Tuesday"?! I could start a linky ;) just kidding...mostly...
I
will
tell you now that I laminated some first week-or-so of school things...getting to know you cards and classroom set up stuff.
My first week activities are starting to come together in my mind...actually I started putting together a PowerPoint slide to organize my thoughts because I can't trust my mind to remember all my ideas :)
OH! Happy Back to School TpT shopping! I had fun putting products in my cart today. I can't say for certain that I will buy
everything
in my cart, but it's there...
just in case...
I do the same thing when I shop online for clothes and such...put things in my cart for safekeeping :) this way I can sleep on my ideas before I purchase! Though, I need to snatch up these great deals by August 5th! Want to see what I have so far? Okay!
I will let you know what I end up buying!
What are you getting during the BTS Sale? Any products that could be used for 7th Grade ELA? :)